14/06/2011

ALTRAD acquires NSG U.K. Ltd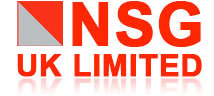 A provider of Scaffolding Services, Access Solutions, Thermal Insulation, Industrial Cleaning and Industrial Painting.
A deal was concluded at the start of June 2011 for the acquisition of 100% of the shares of NSG U.K. Ltd.
Dr Altrad commented that this latest exciting acquisition provides a company with a wealth of experience, highly professional with safety at the core of the values and a strong, highly driven management team headed up by Mike Carr as Managing Director.
NSG has approximately 320 employees and a turnover of £20m per annum. The business has its Head Office located in Deeside and Mike Carr will continue to head up the business with the dedicated team of employees. The company's principle activities are scaffolding services (including erecting the scaffolding), access solutions, thermal insulation, industrial cleaning and industrial painting. There is a tremendous opportunity for this business to expand in the UK organically or through strategic acquisitions of companies with similar activities to provide customers with a full UK coverage as well as the Altrad International support that already exists.
This acquisition forms part of a bigger plan to provide the UK market with services and products from Altrad who specialise in the manufacturing and sales of Scaffolding, Cement Mixers and Wheelbarrows, together with providing additional services in the scaffolding sector.
This will bring the total of Altrad companies up to 54 with the majority being located in Europe and several outside of Europe across the world.
2010/2011 will be a record year for the Altrad Group, with its head quarters located in Montpellier in the south of France. The strategy of the Altrad group has proved to be resilient even through a deep recession and the business is now well positioned for another substantial phase of growth both organic and through acquisitions.
Previously Dr Altrad has made successful UK acquisitions of Beaver 84 as recently as April 2011 and Belle in 2009 and BarOmix. This fourth acquisition adds to the services Altrad can offer to the UK customer base. NSG is already a user of the Altrad owned Plettac Contur multidirectional system scaffolding and has been replacing other less efficient systems with this latest technology supplied by Altrad Belle in the UK.
After 25 years of growth, the strategy of the Altrad group remains to grow the business in a controlled and sustainable manner for the benefit of the customers, employees, shareholders and partners. Dr Altrad is very keen to hear from companies that are interested in joining the Altrad group if they are involved in any element of scaffolding, cement mixers or wheelbarrows. Ideally acquisition targets are likely to have a turnover in excess of £10m.
www.Altrad.com www.NSGUK.co.uk