Home
->
News
-> Speedy Hire PLC Approve & Purchase the New & Innovative Altrad Belle 1-Tonne Hi-Tip Dumper
14/08/2019
Speedy Hire PLC Approve & Purchase the New & Innovative Altrad Belle 1-Tonne Hi-Tip Dumper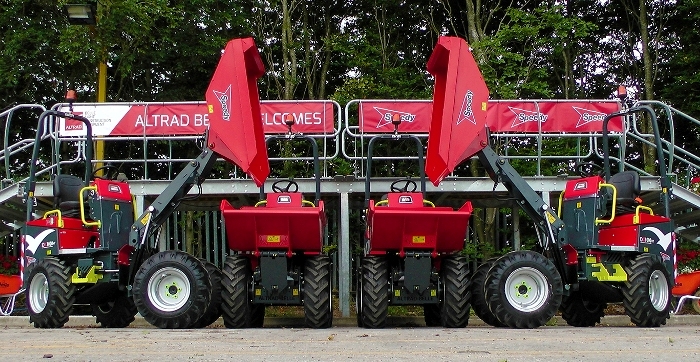 Speedy Hire PLC Approve & Purchase the New & Innovative Altrad Belle 1-Tonne Hi-Tip Dumper
Speedy Hire Plc the UK's leading hire provider, has invested in a number of the new Altrad Belle DX 1000HT 1-Tonne Hi-Tip Dumpers.

Andy Conner and the Speedy Hire Plc team were involved in the development of the new dumper over a 2-year period and the requirements of Speedy were all incorporated into the exciting and innovative new product.
At the most recent Speedy New Products Innovation Meeting, hosted at Altrad Belle, the Speedy team approved the final design and also placed orders. The Altrad Belle DX 1000HT dumpers are now available for hire from Speedy depots around the UK.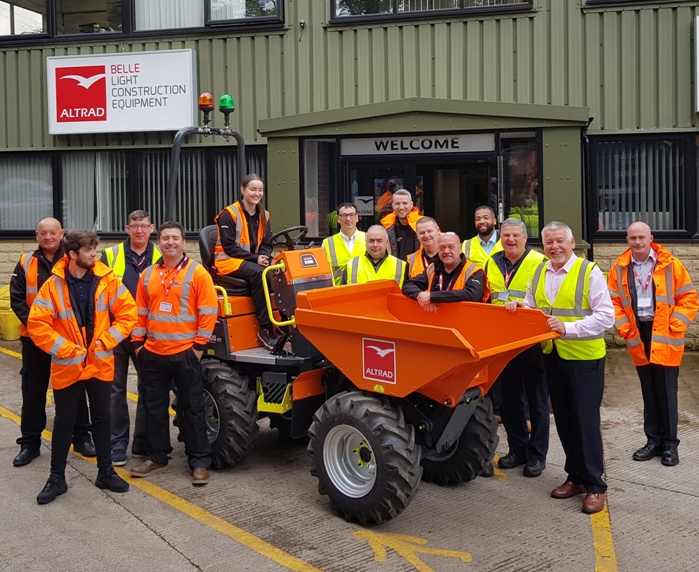 Speedy Hire Plc New Products Innovation Team with Ray Neilson & Bob Williams from Altrad Belle

The dumper has many benefits, focusing on operator comfort and safety, high productivity in challenging site conditions and robustness, making it an ideal rental product.
For more information on the DX 1000HT, Click HERE