14/11/2018
Altrad Belle with Speedy & Balfour Beatty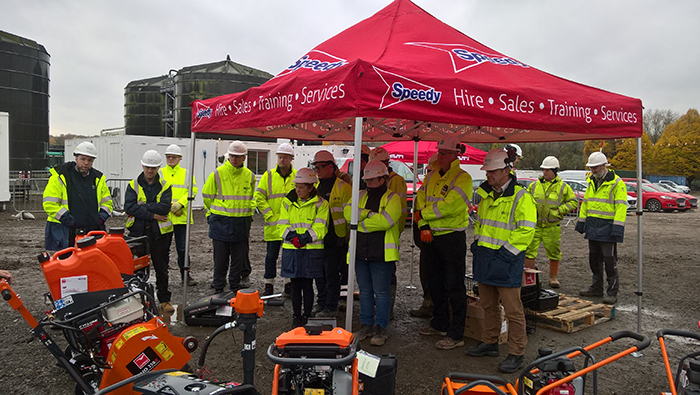 The recent Speedy Expo 2018 was once again a huge success and further cemented our partnership with this national hire company .
In addition to showcasing many of our quality products which are already established in the Speedy Hire fleet, we also met many of their customers which provided a great opportunity to raise awareness of the environmental and safety benefits which Altrad Belle products provide.
Following great interest in our equipment by Balfour Beatty during the show, we were delighted to attend a Speedy Safety Event at Balfour Beatty to present our equipment to more of their personnel with a focus on health and safety features.
As a result of this, it has led to further demand of our products including the Duo 350X Twin-Blade Floor Saw which was commended for being an extremely safe product for the users.
Many thanks again to all involved at both events, and we look forward to continuing development of innovative solutions and providing new products in 2019