24/05/2017
Plantworx 2017 Blog - Day 3 - May 24th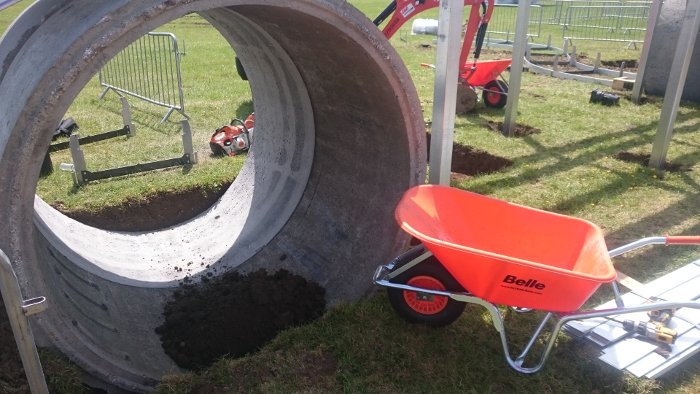 It's day 3 of the build and the sun is still shining bright on the build team at Bruntingthorpe. Some might say there's been a little too much sun but with the prospect of rain to come next week we're very happy to see clear skies.
The weather has allowed us to plough on with the build project on both the static and demo sides at the stand.
The demo side has part of the centre piece in place but the structure won't be complete until next week when everyone will see it in its full glory.
We have our ring tunnel again, as we did at the 2015 exhibition but what will be travelling through it this year!?
The static side is beginning to take shape too with various areas being marked out and walkways bring laid.
All in all everything is looking good and it promises to be another successful show for Altrad Belle.