28/11/2016
ALTRAD BELLE TO SHOWCASE INNOVATIONS AT JEWSON LIVE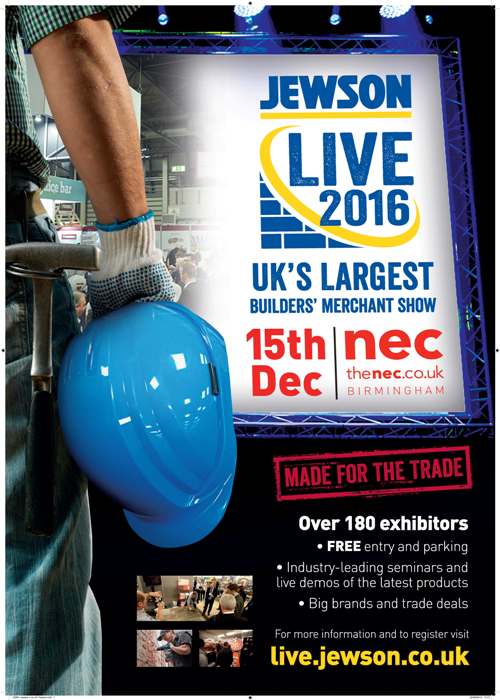 ALTRAD BELLE TO SHOWCASE INNOVATIONS AT JEWSON LIVE
ALTRAD Belle will be showcasing its latest products at Jewson Live, the UK's biggest trade show for construction industry professionals. Over 180 leading construction brands will be exhibiting at the free-to-attend event, which will take place on Thursday 15th December 2016 at the NEC in Birmingham.
Visitors to the show will be able to find out more about the range of products that makes ALTRAD Belle the No1 Supplier for Light Construction Equipment in the UK & Eire
Prime focus is certain to fall on the Belle Warrior Wheelbarrow which is earning rave reviews for its durability and unprecedented "*One Year warranty"
Contractors requiring an informed choice on sustainability will be able to view the new PCLX12/40 Electric Plate Compactor which offer zero emissions and reduced noise for use indoors and in poorly ventilated areas
Jewson will be offering exclusive product deals for attendees throughout the day. The event will also feature a stellar line-up of speakers - from footballers to famous architects. Names already signed up include architectural designer and television presenter Charlie Luxton, former England footballer Dion Dublin, and Rugby World Cup winner, Neil Back MBE.
Bob Williams Altrad Belle's UK & Eire Sales Manager feels that his company's focus on engineering quality makes their portfolio of Compacting; Mixing; Concreting; Cutting; Breaking & Moving equipment the ideal choice for the disconcerting contractor or hirer
David Fenton, Marketing Director for Jewson, said: "Whether you're a bricklayer, plasterer or carpenter, Jewson Live offers something for everyone. As well as advice and special offers, the show is an opportunity to get together with like-minded people and discuss what's going on in our industry.
"It's a great place for tradespeople to get the tools and knowledge they will need for 2017 and beyond. It's not all work though: we've got a few surprises planned for the day too!"
Find out more and sign up for the event at http://live.jewson.co.uk/