20/05/2016
Hire Executive News North West Road Show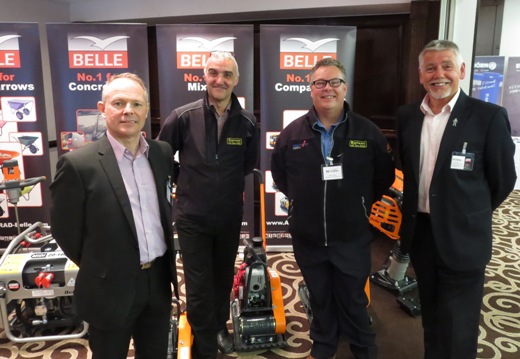 In conjunction with Hire Executive News, Altrad Belle is proud to have attended their North West Road Show.
This week's Haydock based event attracted a good number of Hirers' who recognized the value of meeting up informally with fellow industry colleagues without having to wait until next Februarys Executive Hire Show
A number of key line topics which included a presentation on "Future Hirers" showing how to entice more apprentices into the industry to an "Open Forum on Brexit" provided an interesting platform for all those in attendance.
Following the Brexit debate each person was asked to cast their vote in a specially built "polling booth" and those in attendance may just have got a sneak preview of how the Brexit vote may go!
In the same way that the Executive Hire Show offers Special Show Only Deals, each of the nine suppliers in attendance offered Special on the Night Only Deals and attached you will see:-
Jason Fielden Enterprise Plant Services (Halifax) who looks like he plans to push his Warrior Wheelbarrow & PCLX320 Plate Compactor all the way home.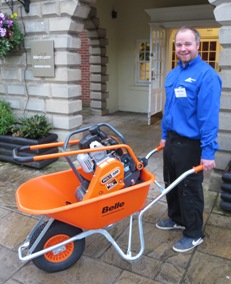 Craig Wheldale & Rob Foster of Banson Tool Hire with Bob Williams & Stuart Harris having concluded a deal on a number of Altrad Belle Plate Compactors.
The next Road Show takes place in Bristol on the evening of the 8th June and further details can be obtained from Robert Godfrey SW Sales Manager ALTRAD Belle 07768601651