03/05/2013
Plantworx Blog:- Build-Up - Day 5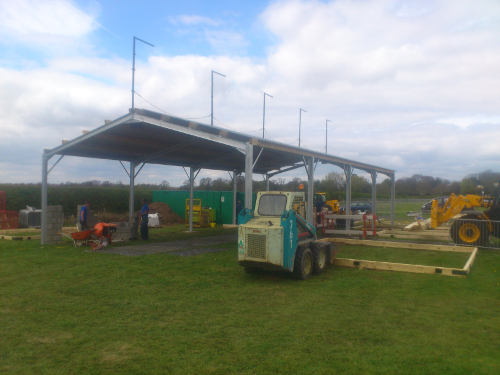 It's day 5 of the build and the big news so far is that our demo shed is now complete.
The roofing was fitted onto the shed yesterday and we finished it off with some lighting and flag poles that will ensure we are visible throughout the whole show ground.
Work is continuing on the demo site, with a number of activities taking place that will ensure we will be able to demo our machines in the best possible way during the show.
Plenty of work has also taken place in the 'static' area of the stand. The flooring is now in place and major strides have been made with regards to the 'showpiece' of the stand – Rammer Island!
We are still on track with the build-plan, thanks in part to some fantastic weather during the course of the week.
There is still plenty to be done and the build-team will continue after the bank holiday weekend. So check back here for more updates.




Register Now for your free visitor pass and come along to see us on 5th & 6th Avenue J28 and 30.